YOUR GOAL IS OUR CHALLENGE
Book your trial training now and benefit from our 4 week satisfaction guarantee*
+ weight loss
+ shape your body & build muscle
+ stress reduction
At our gym you will get the necessary support you need to get you started into a healthier lifestyle:
+ professional support by a Luxfit coach
+ motivation and support to achieve your goal
+ an individual training programs
+ regular support and appointments with your coach
START NOW:
Book a trial training now with one of our Luxfit Coaches an benefit from our 4 week satisfaction guarantee*
*This offer is valid upon conclusion of a membership.
Send the form:
Thank you - your appointment is confirmed.
You have received a confirmation email.
We will contact you within 24 hours to make an appointment with you.
100%
Zielorientiert
100% fundierte Erfahrung um Dein Ziel zu erreichen.
100%
Coaching
100% individuelle Betreuung.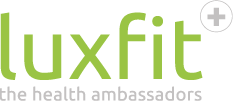 100%
Zielorientiert
100% fundiertes Basiswissen in den Bereichen Anatomie, Sportrehabilitation, Training und Ernährung
100%
Coaching
100% individuelle Betreuung unserer Kunden
Präventive Bewegungsprogramme
Persönliche Betreuung in regelmäßigen Abständen, individuell abgestimmt.
Leistungsoptimierung
Ausschließlich qualifizierte Fitnessökonomen und Gesundheitsmanager gewährleisten Professionalität.
Zeiteffizienz
Kurze, intensive Trainingseinheiten von 30-45 Minuten bringen dem Kunden messbare nachhaltige Ergebnisse.